ButlerWood offers various Land Clearing/Maintenance services so you can get your land ready for your purpose.
DO YOU REQUIRE LAND CLEARING SERVICES?
When you need land cleared for residential development, commercial development, or hunting, our professional personnel can get the job done correctly. We can clear your land of trees, rocks, and other debris, so you can commence with the construction you've been planning. With over a decade of experience in the industry, our land clearing contractors know exactly what it takes to get the job done quickly and correctly, so you can move forward with your project without any delays.
We use the latest equipment and techniques to clear your land of all trees, rocks, and other materials, leaving it in perfect condition for your next project.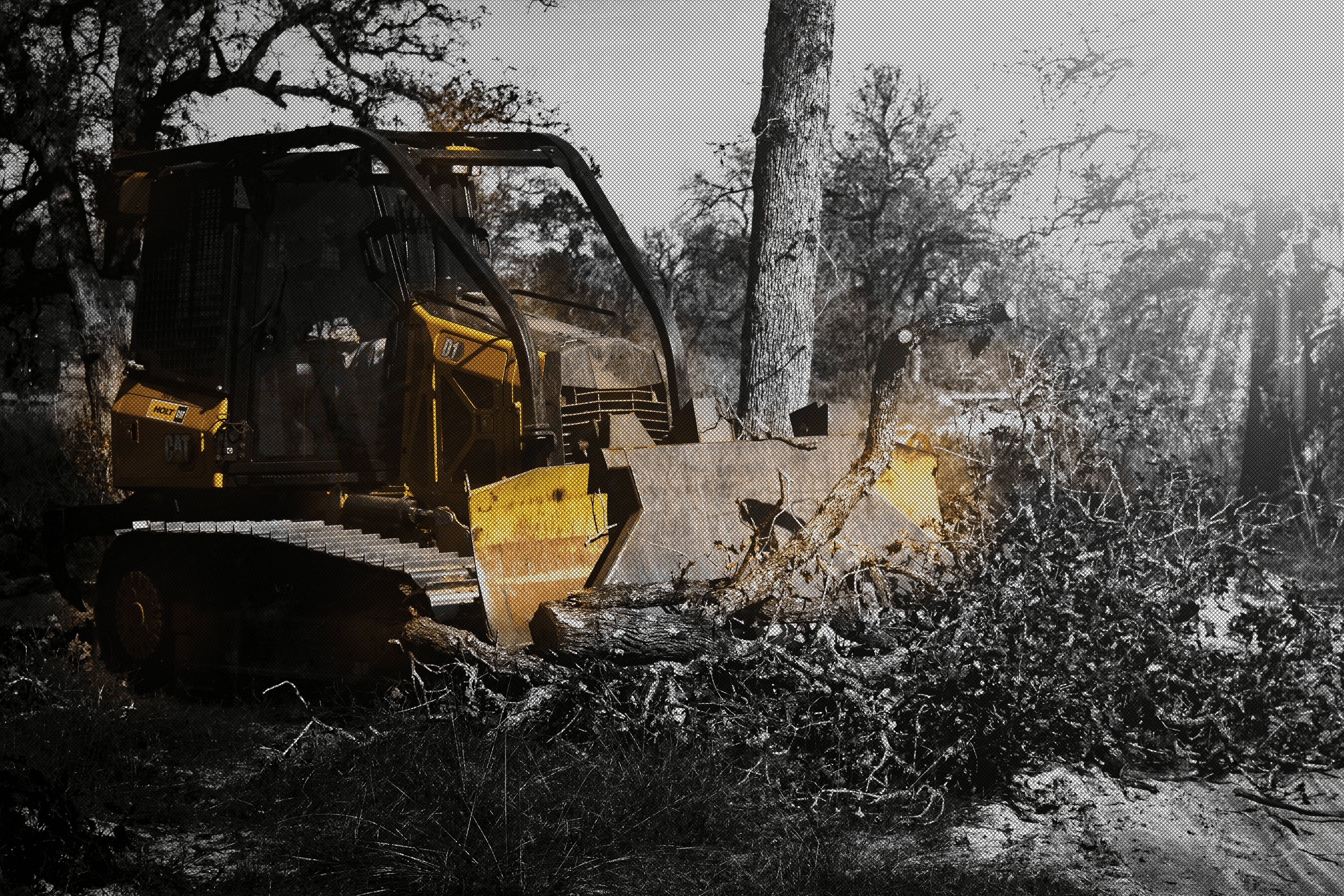 GET IT DONE RIGHT!
ButlerWood has experience in removing pipelines and transmission right-of-ways, as well as industrial and prospective building sites. We understand the importance of effective and timely clearing, which is why we take our time to systematically remove all potential hazards.
We also offer brush clearance services on a project-by-project basis to make sure that your site is completely cleared before construction begins.
From large-scale land clearance to small-scale hedge clearing, ButlerWood's central Texas land clearing contractors provide the tools and expertise to get the job done right. We use a wide range of equipment, including excavators, dozers, track loaders, horizontal grinders, and hydro-axes, to quickly and efficiently clear any size of land. Unlike other ground clearing services, however, we don't simply dispose of the cleared wood. Instead, the wood is repurposed and recycled into high-quality cooking wood so that it never goes to waste. Depend on ButlerWood as the most environmentally friendly land clearing company available!